 Campus
Helping young talents like yourself develop skills is also part of our job! Every year, we receive more than 2,500 trainees, interns and apprentices worldwide. Our goal? To pass on our know-how and benefit from your fresh outlook and skills. Together we can share and move forward! Are you ready to discover the world of Public Works?
At Colas, we have many internships and apprenticeships to offer! What are you looking for?
A discovery course (1 to 3 months)
A Technician/Supervision internship (2 to 4 months)
An end-of-study internship
An apprenticeship (training or professionalization)
A VIE International Business Program (6 to 24 months)
... We probably have an offer for you, regardless of where you are at in your education! The majority of our young graduates are recruited after their first experience with us... So, what are you waiting for?
Are you a student? Are you eager to learn? Are you curious? Would you like to discover our world? We look forward to meeting you!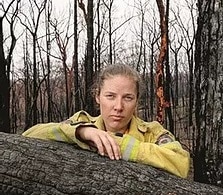 Search results for "". Page 1 of 6, Results 1 to 25 of 136
Title
Country
Company
Subsidiary
Date