 Our Materials business
Colas produces, manufactures, distributes, sells and recycles a wide variety of construction materials resulting from the transformation of bitumen (asphalt mixes, emulsions, binders, etc.) and from our quarries and gravel pits (aggregates, sand, ready-mix concrete, etc.).
These industrial activities are key for the Group and they allow it to operate across the entire value chain of construction materials, from production to recycling at the end of their service life.
Bitumen production and distribution
Colas was founded in 1929 to exploit a bitumen emulsion patent called Cold Asphalt: a breakthrough innovation that revolutionized road technology. Today, Colas is still a leader in its transformation with 151 emulsion and binder plants. The Group has established itself throughout the value chain of this key resource, bitumen. As the world's largest buyer, Colas stores, transports and markets bitumen with a network of 71 bitumen storage terminals and a fleet of 8 bitumen vessels, 2 river barges and 200 railcars. From its cornerstones in North America, Asia and Australia, the bitumen business at Colas has more recently begun to grow in Europe. The Group also produces bitumen at its Malaysian plant.
The production of aggregates
Aggregates are a key resource in Colas' construction and maintenance activities. Thanks to an international network of 500 quarries and gravel pits and some 4,000 experts, Colas is positioned as one of the world leaders in the production of aggregates. The business segment is an industrial sector in its own right since at least 70% of the volumes produced are sold to third parties. At Colas, producing aggregates is done responsibly, with a simple ambition: one action in favor of biodiversity for each quarry and each gravel pit in the Group. Joining our industries means joining a rich, innovative and exciting business segment, offering many development opportunities in a wide range of professions!
Recycling and reuse
The Group is one of the world's top five recyclers across all sectors, with more than 800 recycling units. Colas notably recovers its own deconstruction materials as well as those of other construction professionals, even other industries (mirror waste, broken porcelain, shoe soles, etc.), to offer a range of recycled materials to our teams and to third parties. The Group operates responsibly and is part of a circular economy policy. In 2020, 17 million tonnes of materials were recycled by Colas around the world.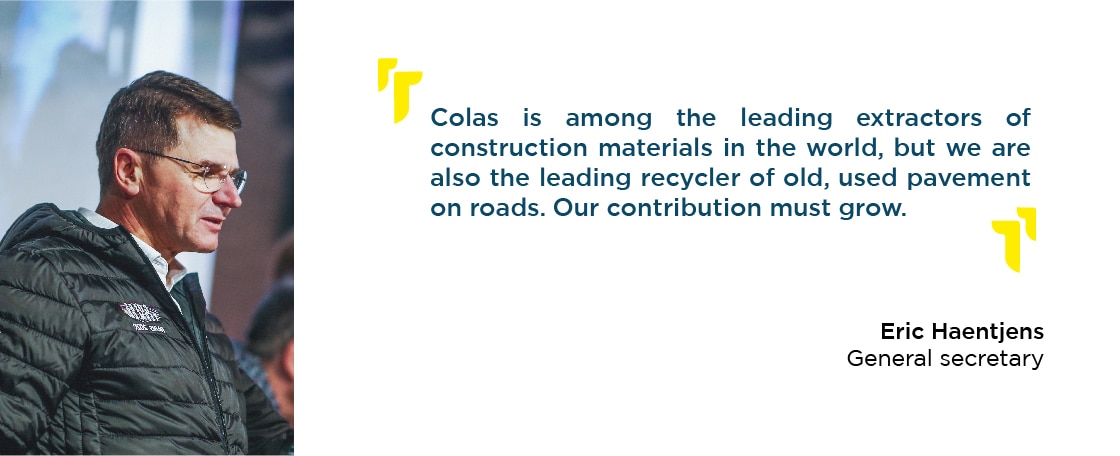 DISCOVERING TÁLLYA
Ensuring more efficient, safer and more sustainable production? Challenge accepted! In the north-east of Hungary, in a region listed as World Heritage by Unesco, lies Tállya; a village well known to lovers of Tokaj (a particularly famous sweet wine), but also to our employees for its emblematic quarry! The region is home to a precious material: a hard volcanic rock, particularly suitable for wearing courses and ballast. Over the last 30 years, our employees have been extracting this rock in strict compliance with good environmental practices, in particular by delivering materials directly by rail from the crushing area to limit our greenhouse gas emissions.

With a view to continuous improvement, the quarry is currently undergoing a major modernization project: automation of the loading of trucks and wagons using two conveyors, reorganization of the crushing areas and the storage area, etc. A valuable investment which will not only allow the Group to improve the quality and production capacity of the quarry, but also to further reduce its environmental impact (dust, noise, visual), as well as the risks to health and safety at work.

The extra mile? Our employees work peacefully, side by side, with very special colleagues: Eurasian Eagle-owls, one of the 70 protected species that call our quarries home!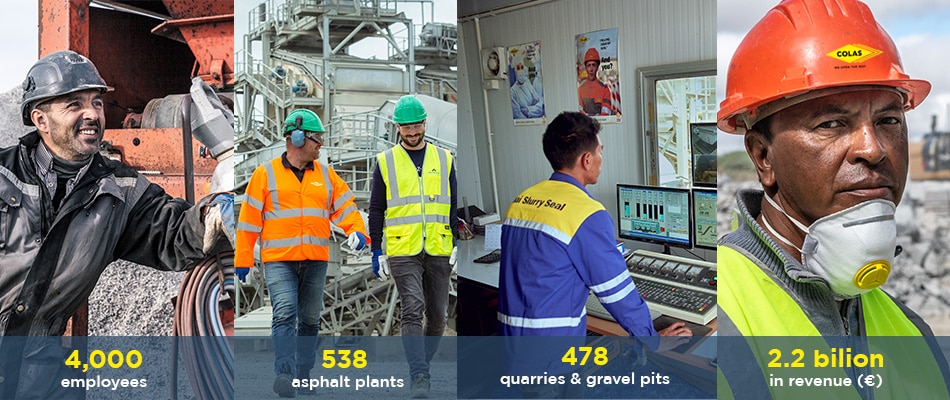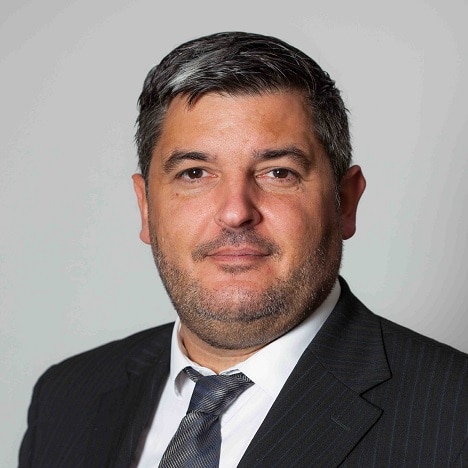 Jean-Étienne
Head of Industries, Hungary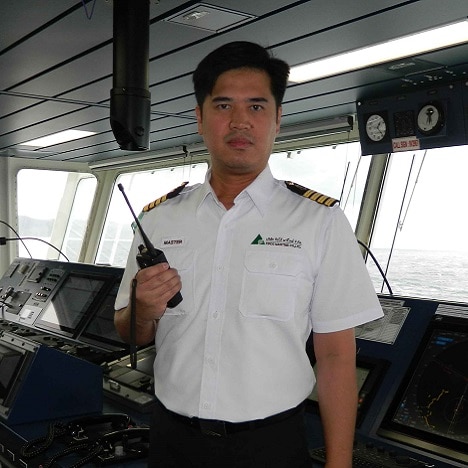 JENJOB
Bitumen Tanker Captain, Thailand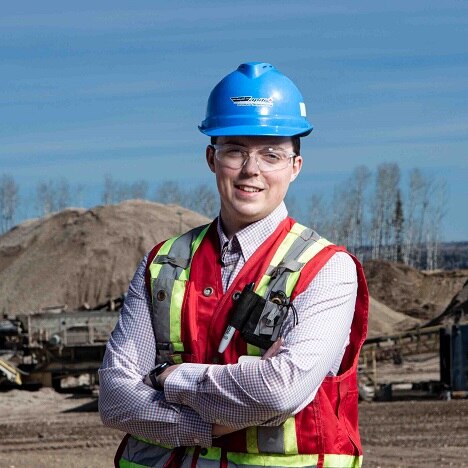 Adam
Aggregates Specialist, Canada
Fatima
Head of aggregate quarry operations, Morocco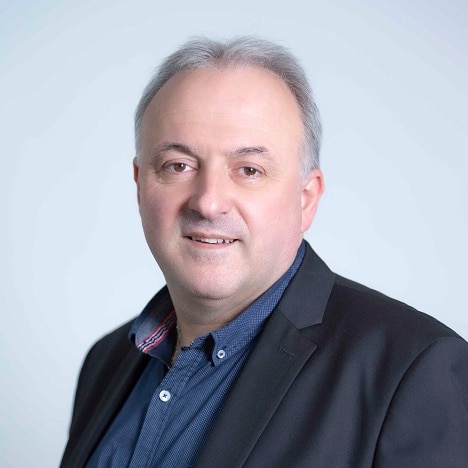 BRUNO
Materials Director, France
Výsledky vyhľadávania "". Strana 1 z 5, výsledky 1 až 25 z 111
Názov
Krajina
Divízia
Typ zmeny
Dátum

Electromécanicien H/F

NANTES, Pays de la Loire, FR, 44680

CMGO PAYS DE LA LOIRE POITOU

Colas France - Territoire Ouest

23. 9. 2023

Asphalt Plant Operator

Edmonton, Alberta, CA, T8N 6W2

Standard General Edmonton

Colas Western Canada Inc.

22. 9. 2023

Magasinier H/F

CHAMBOURG SUR INDRE, Centre-Val de Loire, FR, 33310

AXIMUM INDUSTRIE SV

Aximum

22. 9. 2023