 Our Water & Energy Transport business
Since 1945, SPAC's history has been written through ever larger, increasingly diversified projects, backed by the ongoing commitment of employees to a single mission: the construction and maintenance of water and energy distribution and transport networks. Today, SPAC, a subsidiary of the Colas Group, has a workforce of 1,000 employees, widely recognized for their extensive expertise.
Our vision for the future is to take our company and our employees forward to the next level. For us, this is the best way to remain a driving force with our customers and meet their specific needs. Innovation and the development of integrated solutions are at the core of our approach, enabling us to move forward and support our customers throughout their projects.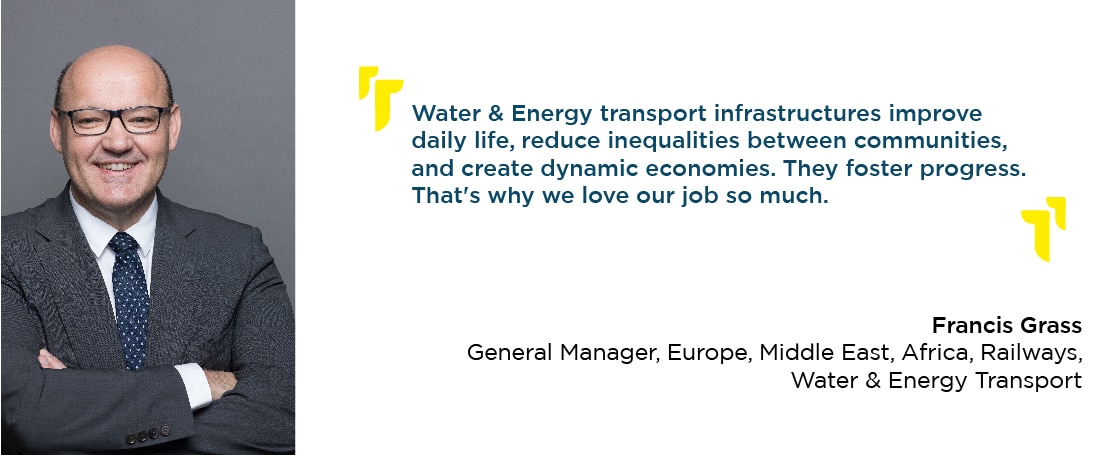 Search results for "". Page 1 of 2, Results 1 to 25 of 49
Title
Country
Company
Subsidiary
Date

Maçon VRD H/F

CHATEAULIN, Bretagne, FR, 29150

EAU DE BRETAGNE

Spac France

Sep 17, 2023